Sunday night's NFL game between the Pittsburgh Steelers and the Los Angeles Chargers was a battle on the field — and in the stands.
Video has emerged of a shocking incident that has many of the last remaining NFL fans saying, "Enough is enough."
URGENT: Get this memory-booster before Big Pharma has it banned [sponsored]
After a brawl erupted during Sunday's game, video shows a man putting his hands on a woman's throat and briefly choking her while apparently fighting with her husband to get to her husband.
The 26-year-old woman is pregnant, according to The Pittsburgh Current, which first posted this disturbing photo —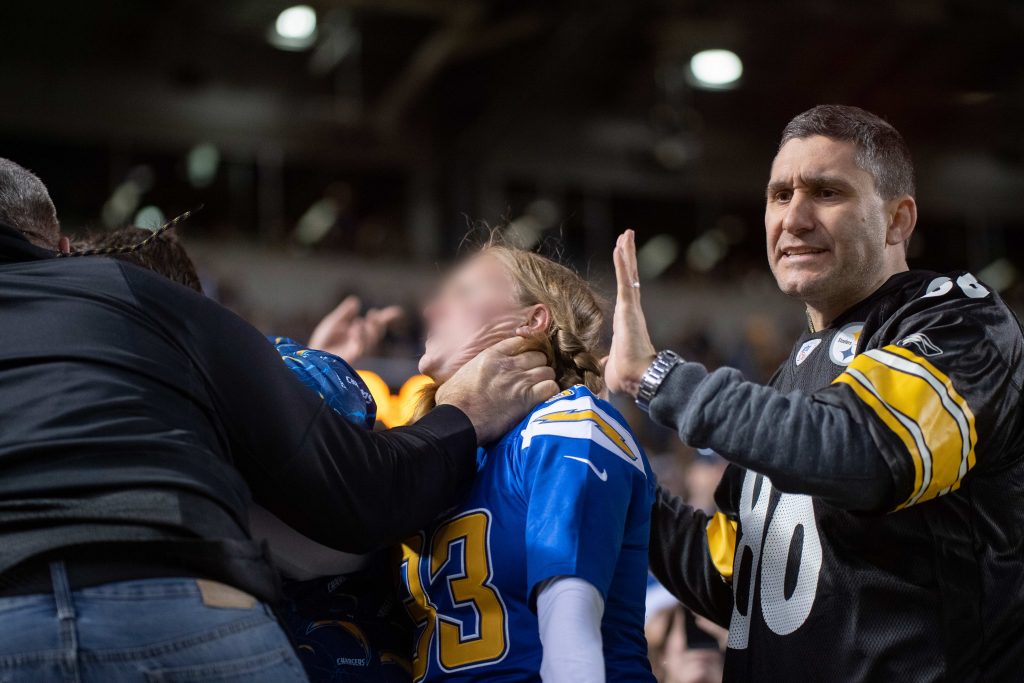 Down 23-7 at half-time, the visiting Chargers rallied for a historic comeback.
WOW! Crazy movement replaces joints [sponsored]
That caused enough tension in the crowd to cause the following scene, shared by local CBS News channel KDKA —
"I plan on calling police officials today about filing criminal charges, my wife and I attend several road games annually and I myself have been to approximately a dozen away games and have never experienced anything like we did Sunday night," Daniel Minshew, the woman's husband, told The Current.
Sponsored: The 1 device to increase YOUR risk of aged-related vision loss…
Incredibly, that wasn't the only violent brawl that broke out in the stands at that same game.
Let's Go Steelers!! pic.twitter.com/nvsMVgNVCR

— Kate???? (@katebrendel) December 3, 2018
As if the anti-American protests, traumatic brain injuries, and insane ticket prices weren't enough reason to keep you away from an NFL game.
Now the world knows just how low the league's remaining fans will sink.
— The Horn editorial team