The anti-second amendment rally in Washington, D.C. was given breathless coverage across the mainstream media on Saturday.
There was just one problem: Hardly anyone showed up to the protest.
[Video] 1 Crazy Way You Can Trace Your Ancestry Back to Adam [sponsored]
Funded by the Democratic National Committee, organizers claimed 800,000 protesters took to the streets and demand the repeal of the second amendment. The media repeated that false number.
That number is a lie, according to a crowd data company Digital Design and Imaging Services. Organizers inflated their attendance by half-a-million.
"The peak crowd size was 202,796 people, with a margin of error of 15 percent, the firm said. The crowd reached its largest size at 1 p.m., according to the company's estimates," CBS News reported.
WARNING: Do NOT take anything else for your blood pressure until you watch this… [sponsored]
In other words, despite media reports of 800,000 protesters rallying in the streets, only 172,377 to 233,215 people actually attended. To put that protest size into perspective, Sunday's protest attracted less than 1/3rd of the crowd that attended President Donald Trump's inauguration.
It's also worth considering that the rally was held in the Democratic stronghold of Washington, D.C., right next to the state of Maryland that has some of the strictest gun laws in the nation.
And they could only get a fraction of the crowd Trump drew.
Even worse, the people that did show up still managed to make a terrible mess.
Sponsored: Do this "instant-sleep" trick to fall asleep in minutes
The following image of the protest aftermath quickly circulated social media —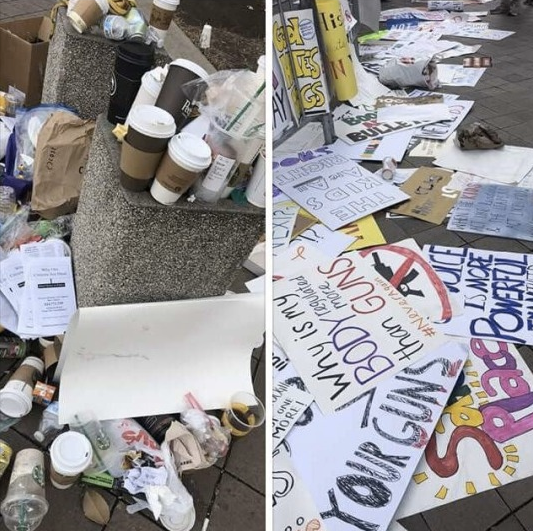 Shameful.