[sponsored]
By Justin Spittler
Reclusive millionaire Doug Casey is known for his bold predictions – on the US economy, stocks, and new technology.
He's also known for getting them right.
AAnd what he recently said in an interview about the US economy, stocks, and where to invest, might surprise you. It could also have a big impact on your savings and retirement.
To some the name Doug Casey will sound familiar.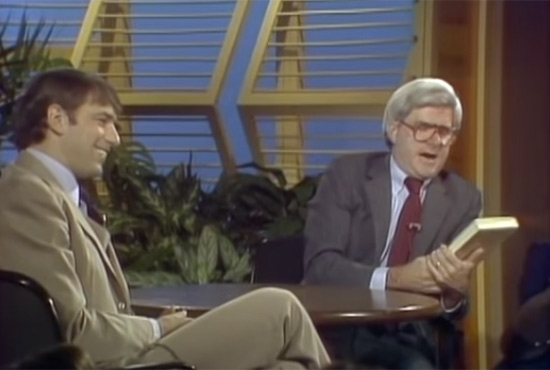 SEE ALSO: 70s Investing Legend Left Clues About Coming Financial Event (could one group of stocks be on the verge of a huge…)
He's the investing legend who has invested in what has been estimated at over 1,000 companies.
He's the government advisor who has visited over 170+ countries.
He's the daring speculator responsible for stock returns that stretch the imagination, like his 64,000% return on a nickel find called Diamond Fields.
Or his storied 86,900% return on a play called Paladin.
But today, Doug isn't talking about his past. In a breaking private interview, this usually tight-lipped millionaire reveals what the rich aren't telling you about money, stocks, politics, and retiring in America.
Another Stock Market Crash… Or the Biggest Boom in 50 Years?
To start, Doug doesn't believe that our economy is actually doing as well as the mainstream consensus suggests.
"There are a lot of problems, and they're bubbling to the surface. When the economy gets bad, which it will, I think the pot will boil over," Doug says. "[People] are going to lose their houses, they're going to lose their cars, they're going to lose their jobs."
RELATED:

America's "Most Honest Millionaire" Has Weird Record of Predicting World Events
It's a dire claim. And he's already received plenty of criticism for his gloomy views.
But Casey is no stranger to not being believed.
He predicted the financial crisis in 2007 at the stock market peak
"You might not want to hear it, but stocks are almost certainly in a bear market…chances are much better that stocks will drop another 50% from here than gain 50%." – Doug Casey in 2007
He has also warned against countless stocks right before big crashes like CISCO (right before it plunged 87%)…Ebay (right before it fell 57%)…Yahoo (right before it plunged 50%)…Time Warner (before a loss of 79%)…GE (before it fell to 44%)…and IBM (before it fell 54%)
Doug even warned investors right before bitcoin's huge 50% drop this year:
"One thing's for sure, it's not the time to be buying more bitcoin. [It] could soar to $100,000 and make a liar out of me. I hope it does…but I doubt it." – Doug Casey, December 20, 2017
But Here's Where It Gets Interesting
But here's where it gets interesting: Doug's no doom and gloomer.
Even while he distrusts our economy, Doug sees huge opportunities for profit in the months ahead.
In fact, he believes 2018 could be one of the greatest years ever…if you know what's going up and what's going down…
"An Avalanche of Wealth"
As Doug explains in his interview, he believes there are several superbooms just waiting to happen… regardless of what the economy does…
One of the first of these booms has to do with a new technology Doug believes will unleash an "avalanche of wealth."
Sponsored by Casey Research