Former Vice President Joe Biden denials over his family dealings in Ukraine just came back to bite him thanks to Fox News' Tucker Carlson.
Sponsored: Most Shocking Biblical Event of 2019
Carlson shared a 2014 photo of Joe, Hunter, and Ukranian businessman Devon Archer, who served on the board of the controversial gas company Burisma Holdings, alongside Hunter on his Monday night show.
You can take a look at the photo below: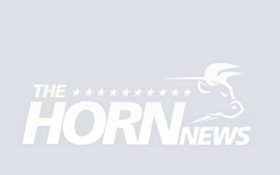 This is noteworthy because Biden claimed recently that he never spoke to his son, Hunter, about his personal business in Ukraine.
"I have never spoken to my son about his overseas business dealings," Biden told Fox News, before deflecting to President Donald Trump.
Biden humiliated by brilliant woman [sponsored]
His son, Hunter, sang a different tune. He admitted talking to his father about his dealings in Ukraine during an interview with The New Yorker. Hunter claimed they only spoke once.
But here we have Hunter smiling for the camera with his father, spending a sunny afternoon with a top Ukranian business partner.
The photo was reportedly snapped in August 2014 — just months after Hunter was named to the board of the controversial Ukrainian gas company. Conservative pundits and media members have speculated that the golf trip photo is proof that Hunter was selling access to his father, who was the Vice President of the United States at the time.
Biden had the Ukranian prosecutor that was investigating Hunter fired after he and President Barack Obama threatened to withhold $1 billion in foreign aid later that year.
Donald Trump Jr. called Biden out on social media.
[
Sponsored
]
#1 indicator of your age (not what you think)
"Yea, #QuidProJoe had no idea what was going on and never discussed business with his son!" he wrote sarcastically.
Yea, #QuidProJoe had no idea what was going on and never discussed business with his son!????

Joe, Hunter Biden seen golfing with Ukraine gas company exec back in 2014, photo shows | Fox News https://t.co/R3qb7wwqq7

— Donald Trump Jr. (@DonaldJTrumpJr) October 1, 2019
Political scientist Ian Bremmer suggested Hunter had no business serving on the board to begin with.
Impossible to justify $50k/month for Hunter Biden serving on a Ukrainian energy board w zero expertise unless he promised to sell access.

— ian bremmer (@ianbremmer) September 25, 2019
Critics say Biden is known to glad-hand other politicians for the benefit of his family.
Artery-Widening Solution Discovered In The Netherlands [sponsored]
It turns out that he's the first one to lie about it, too.
The Horn editorial team