Madame Tussauds London has unveiled a waxwork of Meghan Markle as it prepares for events marking her May 19 marriage to Prince Harry.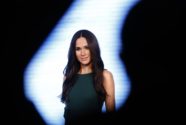 The likeness of the American actress sports the emerald green P.A.R.O.S.H. dress she wore for the couple's engagement announcement. The waxwork will be placed beside one of Harry, which has been updated to add a beard.
The waxworks will first be displayed to the public on the day before the wedding, May 18.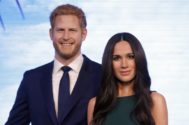 Sponsored: Airline pilot's weird secret kills pain INSTANTLY
The attraction said it will offer free entry to guests named Meghan or Harry on the day of the royal wedding — but only for one day.
Madame Tussauds London's sister attraction in New York is planning to reveal its Meghan figure on Wednesday.
The Associated Press contributed to this article.