When former President Donald Trump's youngest son — Barron Trump — first entered the White House, he was merely 10-years-old.
Discover the 3 foods that contain powerful blood pressure-improving nutrients [Sponsored]
Upon entering the White House as the First Son, he was notably shorter than both father Trump and former First Lady Melania Trump.
A past photo from The Associated Press can be seen below, which was taken on the 2017 Inauguration Day.
On that day, Barron looked to be shorter than his father.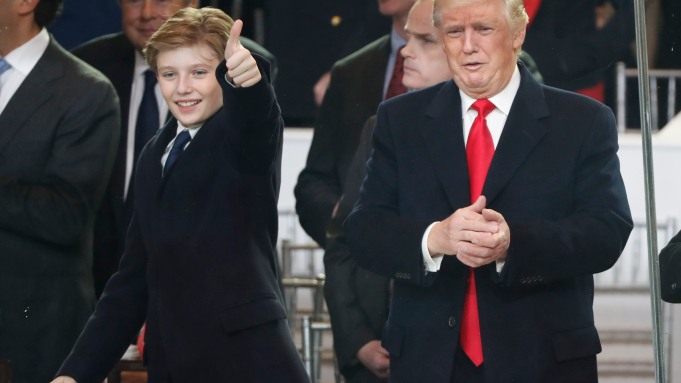 Boy, how things have changed.
"It's the only thing on earth capable of regrowing brain cells" [Sponsored]
Tabloids captured a recent photo of Barron that all but broke the internet. Critics and the media alike raved about the former First Son's height.
You can see that photo below in a Daily Mail post. Barron was spotted leaving Trump Tower, carrying what the tabloid says is a premium Louis Vuitton handbag.
Barron Trump, 16, towers over his mom Melania and carries limited edition orange Louis Vuitton bag https://t.co/cXwEokUIqr

— Daily Mail Online (@MailOnline) July 8, 2021
Sponsored: Feel Younger With This Super strong food
At 15-years-old, the youngest Trump child is skyrocketing over Melania — who herself is already known for her tall figure. The Daily Caller reports that there's speculation that Barron could be near 6'7″.
According to the Daily Mail piece reporting the story and the photos, former President Trump purportedly told a crowd in North Carolina that Barron was 6'7″.
This would make him verifiably taller than his father, who reportedly stands 6'3″ tall.
He seems to be following in the footsteps of Don Jr. and Eric as a tall figure.
The Horn editorial team