Sen. Rand Paul, R-Ky., is no stranger to politically motivated violence.
In 2017, he was viciously attacked and injured by a neighbor.
Sponsored: Tinnitus DOESN'T come from your ears? (shocking)
He and his wife were threatened by a mob of angry leftists in 2020 in Washington, D.C.
Now, Paul is under assault once again.
Politico reported that Paul has received a "suspicious" package to his home in Bowling Green, Kentucky this week.
Initial reports say a white powdery substance was inside the package.
But there's more.
ox News is reporting that the package was sent with a graphic image of Paul — wounded with what looks to be a broken arm and a neck brace — and the image of a gun aimed at Paul's head.
Paul's senior advisor, Sergio Gor, confirmed reports that the package is currently under investigation by the FBI.
Could your prescription be linked to Alzheimer's disease? [sponsored]
Reports have yet to determine who sent the Monday morning threat.
The small, postcard-sized graphic included a threatening message.
"I'll finish what your neighbor started, you mother*****."
Paul said he is angry about the attack.
"I take these threats immensely seriously," Paul purportedly wrote in a statement in response to the threat.
"I have been targeted multiple times now, it is reprehensible that Twitter allows C-list celebrities to advocated for violence against me and my family. This must stop. Just this weekend Richard Marx called for violence against me and now we receive this despicable powder filled letter."
Paul was referring to Richard Marx, who made threatening comments about Paul over the weekend.
[
Sponsored
]
Regrow Hair in 30 Days?
The American singer celebrated the 2017 attack on Paul.
I'll say it again: If I ever meet Rand Paul's neighbor I'm going to hug him and buy him as many drinks as he can consume.

— Richard Marx (@richardmarx) May 23, 2021
Hate or love Paul, he's got a point.
Sponsored: Coronavirus vaccine mayhem is starting
Big Tech giants like Twitter allow attacks on conservative lawmakers and at the same time censor Republican content. Paul's complaint comes as GOP legislators have voiced their concerns about the biased behavior of big tech — and Republicans likely won't give up this fight anytime soon.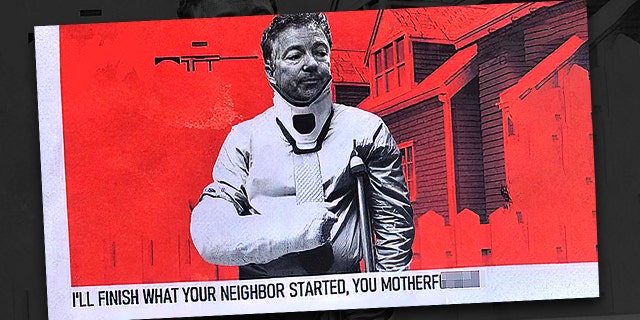 The Horn editorial team