Despite President Donald Trump's best efforts to make peace at the second U.S.-North Korea summit, North Korean dictator Kim Jong Un wouldn't budge. The meeting ended in a quiet, deal-less conclusion.
Now, it seems, North Korea is beginning to make noise again.
Multiple sources have reported there's evidence that Kim Jong Un has ordered the reconstruction of a missile construction site. The images come from Beyond Parallel, a Washington-based Center for Strategic and International Studies.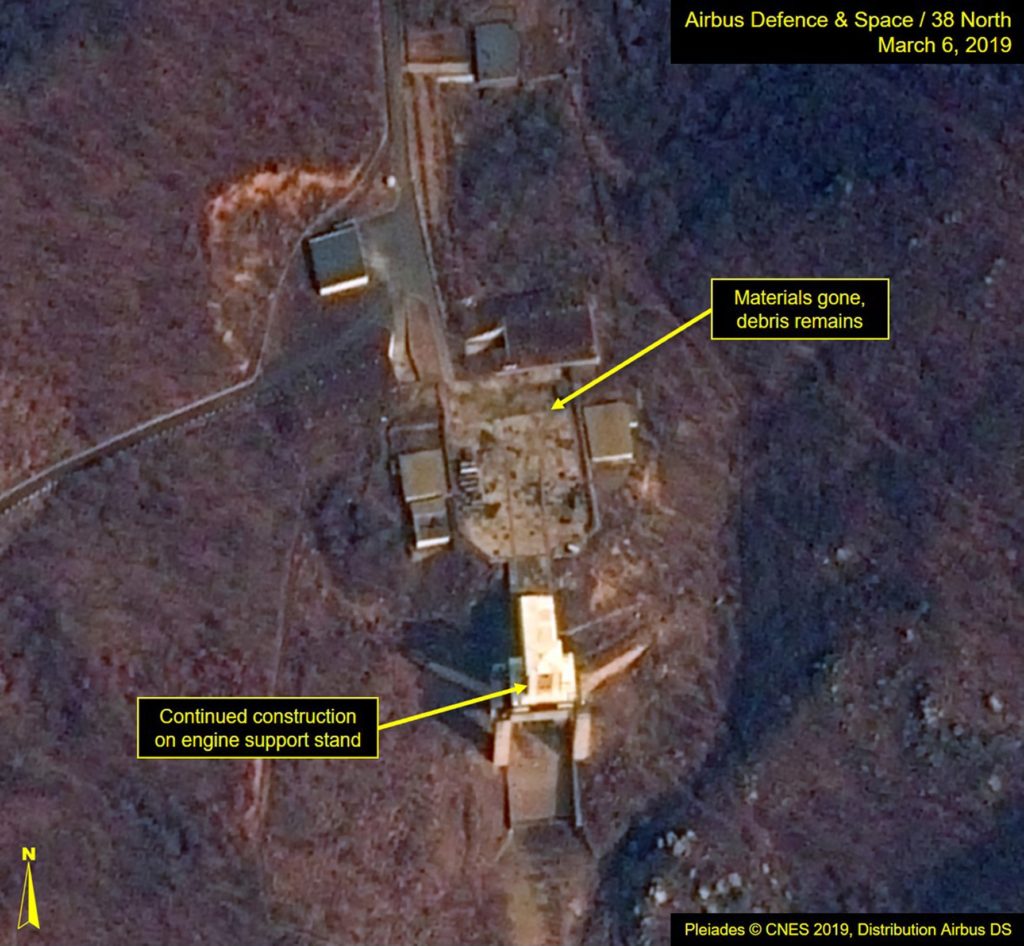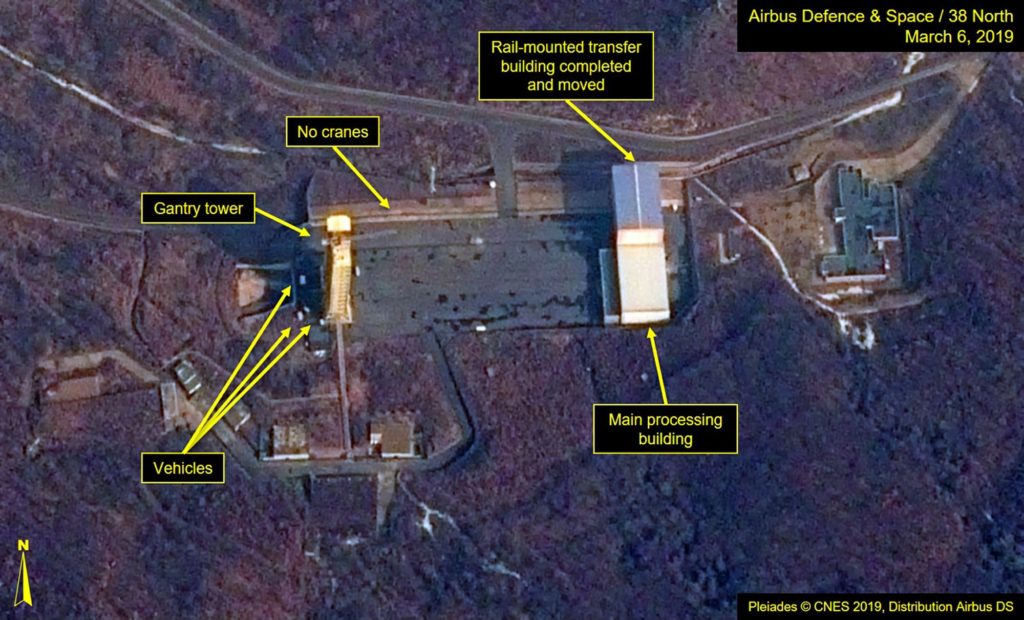 The long-range rocket base was deconstructed after the first summit between Trump and Kim in June. The deconstruction was a historic step toward peace between the U.S. and North Korea.
"I would be very disappointed if that were happening," Trump told reporters at the White House. "It is a very early report — we are the ones who put it out — but I would be very, very disappointed in Chairman Kim."
Sponsored: Top doc calls this a "crazy miracle" for seniors
But according to experts, there's no reason to believe there will be any sign of usage.
Jenny Town, a researcher at Stimson Center in Washington said, "Simply because they are reassembling it does not necessarily mean they will use it right away and the imagery does not show overt signs of launch preparations."
"This reversal of North Korea's confidence building measure and restoration of this facility is likely out of frustration for not making progress on either sanctions or inter-Korean economic cooperation."
Although the rocket testing redevelopment is being reordered, Trump's negotiation tactics still seem to be paying off – in fact, the recent progress in any capacity is noteworthy.
The North Korean regime has built an arsenal of nuclear weapons while presidents of the past such as Obama and Bush, let it happen.
Sponsored: What to eat before a blood pressure test
Trump's crackdown since taking office changed that scenario.
National Security Advisor John Bolton said the U.S. refuses to "buy the same pony that they've sold to previous administrations." Bolton threatened that more sanctions may come down if North Korea does not show further signs of denuclearizing.
Trump, however, spoke of a more delicate approach, intending to curry some favor at the negotiating table in the future.
"I don't want to talk about increasing sanctions," he said at the final conference in Hanoi before leaving. "They're strong. They have a lot of great people in North Korea that have to live also. And that's important to me."
Such optimism is likely to bode well for the U.S. – after all, although talks were suspended, Kim vowed to meet Trump again.
Sponsored: 1 Little Capsule – 23 Pounds GONE In 60 Days
It's not great progress. But it's more progress than ever before.
—The Horn editorial team