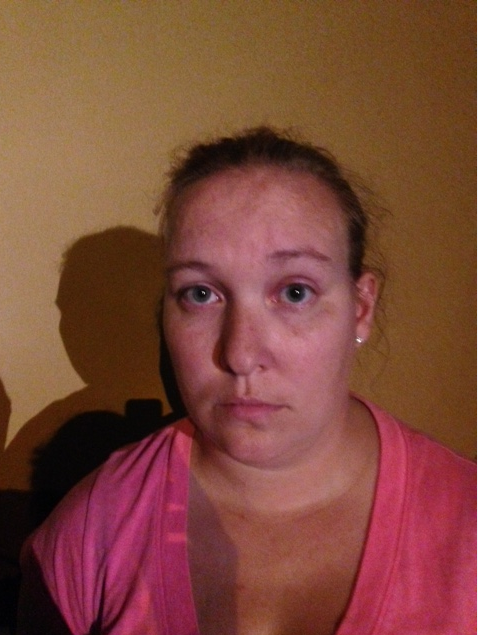 30-year-old Kristin B. Kiefer of Vernon Hills reported seeing two suspicious men near a corn field Wednesday night, prompting a large police response in Volo, about 5 miles from Fox Lake. This led nearly 100 police officers and dogs, with air support, to search the area for about five hours, Lake County Sheriff's Office spokesman Sgt. Christopher Covelli said.
Only then did the woman admit to making the whole story up. Why? She wanted attention. And that could help the cop killers escape.
Kiefer told investigators she wanted attention from a family that employs her and that she chose the location because of Gliniewicz's death, he said.
Kiefer has been charged with disorderly conduct and falsifying a police report and is being held at the Lake County Jail until a bond hearing, Covelli said. It wasn't immediately clear if she had an attorney who could comment on her behalf. Hours later, she admitted she made the whole thing up for attention.
The hunt continues. The Associated Press is reporting that authorities have broadened the hunt for three suspects wanted in the fatal shooting of a popular northern Illinois police officer, even as they acknowledge there's little information to go on.
The first day of the search for the suspects in Lt. Charles Joseph Gliniewicz's death saw sweeps of homes, railroad tracks and marshland in the village of Fox Lake. The second day turned to the painstaking detective work of chasing down tips, collecting and reviewing surveillance video and interviewing residents near the crime scene. Search teams also moved out into subdivisions beyond the initial 2-square-mile perimeter. At least 100 investigators were on the ground Wednesday.
"I'm not going to put a time limit on this. We've got a murdered colleague," said Lake County Major Crimes Task Force Cmdr. George Filenko, the lead investigator on the case. "We're not gonna stop."
A major challenge was the lack of a description of the suspects beyond the vague one that came from Gliniewicz, who told dispatchers he was pursuing three suspicious men — two white, one black — moments before he was shot.
"That was the only description provided," said Filenko.
Gliniewicz, a 30-year police veteran, was shot Tuesday morning while pursuing the men he spotted on his way to work, authorities have said. Gliniewicz told dispatchers the three ran into a swampy area, and he requested a second unit.
Dispatchers soon lost contact with him. Backup officers found him about 50 yards from his squad car with a gunshot wound. He died soon after.