Sen. Elizabeth Warren, D-Mass. and her campaign are getting some attention from the far-left — but not the kind she wants.
In recent weeks, Warren has rocketed above former Vice President Joe Biden and Sen. Bernie Sanders, I-V.T in the 2020 Democratic presidential primary.
Sponsored: Are Dems second-guessing Biden?
But the latest news could send her polling straight back into third place.
Turns out Warren's campaign isn't full of social justice warriors and P.C. police like she'd have voters believe.
One of Warren's campaign aides, Ashlee Marie Preston, was caught spreading racist and homophobic thoughts on Twitter.
And it wasnt even hidden.
According to the Washington Examiner, Preston had tweeted: "Latino and Asian businesses need 2 stop being rude & f**n disrespectful, & I kno its A LOT to ask in CA but speak f**n English 2* #yahisaidit."
Sponsored: Watch: Hillary EMBARRASSED by DC insider 
She even had more than a few hateful words for the LGBTQ community… even though she's a transgender person herself.
"I LUV gay men," she once wrote, "but THIS county clerk at window G is a mahf*****n fag**t wit it …hes bald but rokn jewels, acrylic nails,&silk scarves #andsh*t."
And the bleeding didn't stop there. Twitter users found dozens more hateful tweets from Preston, most of which have been deleted.
Warning: The following social media posts contain highly offensive language.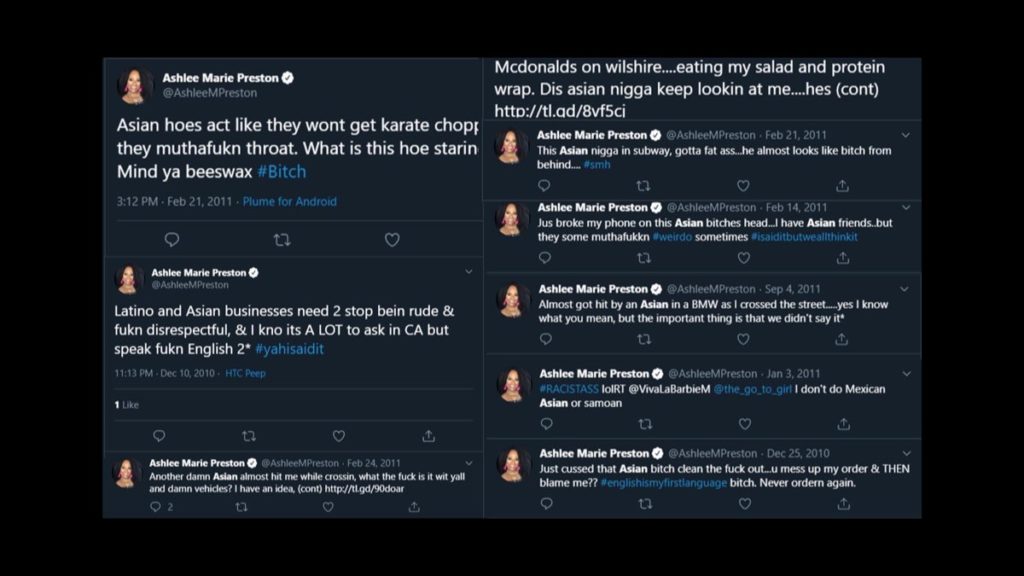 Preston has since apologized. She blamed the posts on her addiction to methamphetamine.
"Although those tweets were resurfaced as a political play, I take full responsibility for my actions and deeply apologize for my actions to those I've offended or hurt," Preston said. "I also apologize to those indirectly impacted by these developments. At over 7 1/2 years clean and sober; I've learned to make amends when I'm wrong and to take complete accountability for my actions."
Sponsored: 2 Sprays – Pain FREE in 26-Seconds 
As for Warren?
She tried to pander to voters while hiring methamphetamine addicts — and the stunt blew right up in her face.
The Horn editorial team