Performers dressed as colorful creatures from Irish myth and legend have danced down the chilly streets of Dublin as Ireland commemorates its national saint in a St. Patrick's Day parade witnessed by hundreds of thousands.
Tourists and Dublin families, many of them donning leprechaun costumes, braved gusty winds to pack the route for Friday's hour-long parade, the focal point for a four-day festival that marks the start of Ireland's tourist season.
Irish President Michael D. Higgins joined spectators for a parade that emphasized Ireland's artistic flair and worldwide connections. It included bands from Germany, France, Switzerland, several U.S. states and even the Bahamas.
Higgins said Ireland's centuries of emigration to every corner of the globe represent "a constant feature of the Irish experience, defining us as a people."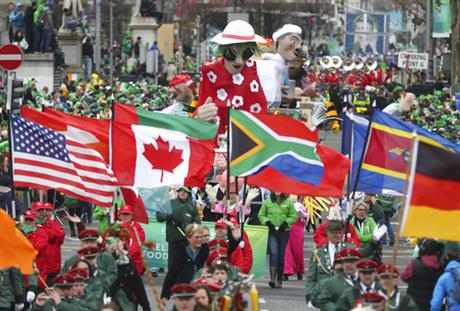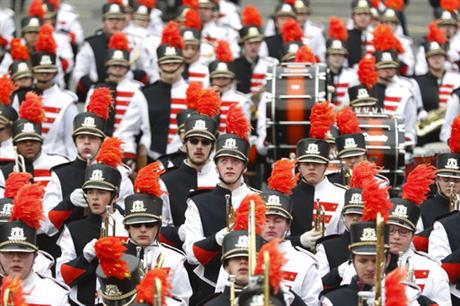 The Associated Press contributed to this article.