Congratulations to President Donald Trump and the first family!
Trump became a grandfather for the ninth time after his son, Eric Trump and his wife Lara, welcomed their son on Tuesday.
Sponsored: Hillary's Hand Gesture: What does it really mean?
The Trump Organization announced the birth on Twitter.
Eric, the proud father, shared the following picture on Instagram welcoming his child to the world —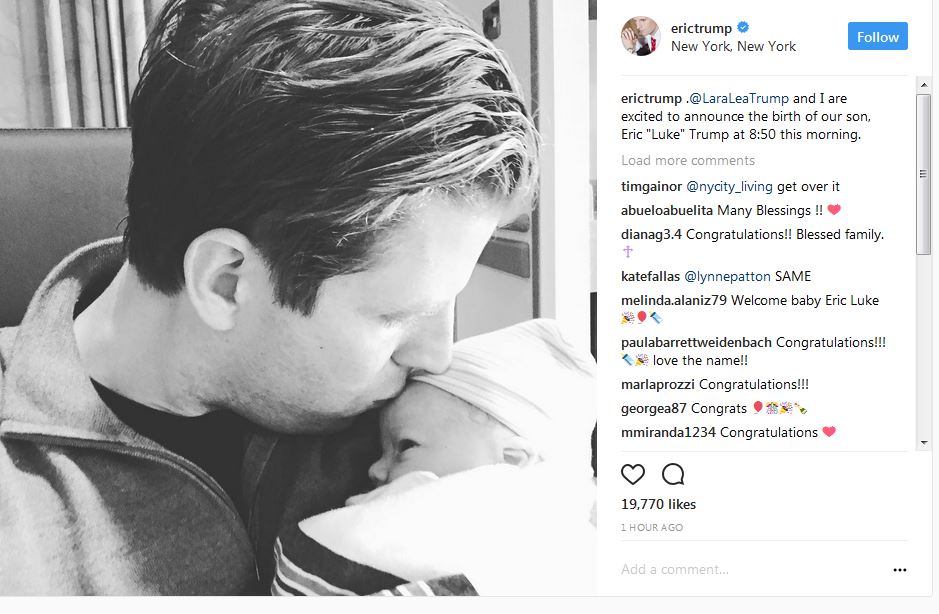 The child's name is Eric "Luke" Trump.
Sponsored: Christian healer reveals miracle on video [weird footage]
Eric Trump, along with his brother Don Jr., were forceful advocates for their father on the campaign trail and have remained in New York City to run the family business.
Lara Trump was also a frequent campaign presence and has been working on the president's re-election efforts.
Comment "Congrats!" below to send your best to the first family!
The Associated Press contributed to this article