Two lions, two tigers and a jaguar were thought to have escaped their enclosures Friday at a zoo in western Germany, sparking a massive search by police and warnings to residents to stay indoors.
Hours later, authorities said those animals had, in fact, never left their cages.
A bear, however, was shot dead after flooding triggered by heavy rains swept away the fencing for its enclosure, allowing it to escape.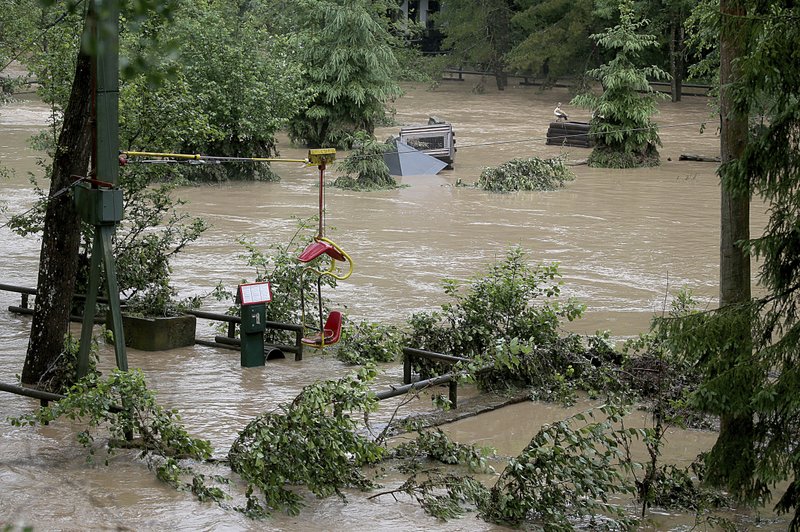 Andreas Kruppert, the mayor of the town of Arzfeld, said the confusion arose because volunteers using a drone were unable to find the carnivores, prompting fears they had all escaped the zoo in Luenebach, near Germany's borders with Luxembourg and Belgium.
The bear escaped from the 75-acre zoo grounds into the rolling hills of the Eifel region and was shot.
Western Germany has seen several strong storms in recent days, causing flash floods.
The Associated Press contributed to this article.