Wildfires barreled across the baking landscape of the western U.S. and Canada, destroying a smattering of homes, forcing thousands to flee and temporarily trapping children and counselors at a California campground.
Sponsored: A deep sea creature that can live forever?
Here's a look at the wildfires blackening the West.
CALIFORNIA
Two major wildfires in California have sent nearly 8,000 people fleeing to safety.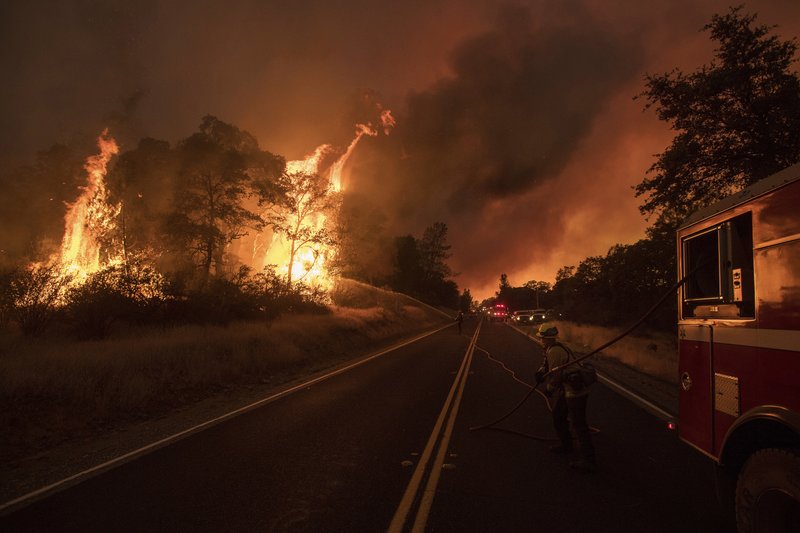 About 4,000 people evacuated and another 7,400 were told to prepare to leave their homes as fire swept through grassy foothills in the Sierra Nevada, about 60 miles north of Sacramento, the California Department of Forestry and Fire Protection said Sunday.
The fire burned nearly 8 square miles (20 sq. kilometers), destroyed at least 10 structures and damaged critical infrastructure, leading Governor Jerry Brown to declare a state of emergency to provide assistance to local authorities.
Fire spokeswoman Mary Ann Aldrich said additional homes were destroyed overnight. An inspection team is trying to determine the extent of the damage.
Sponsored: Want to see a snowflake cry? Watch THIS
The area burning was about 10 miles (16 kilometers) south of Oroville, where spillways in the nation's tallest dam began crumbling from heavy rains this winter and led to temporary evacuation orders for 200,000 residents downstream.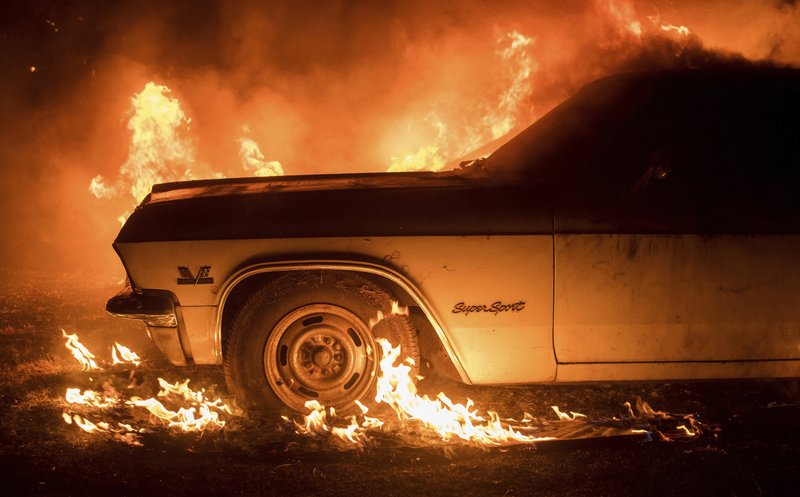 In Southern California, at least 3,500 people evacuated as two fires exploded in size at separate ends of Santa Barbara County and a third one threatened homes near a town in San Luis Obispo County.
One of the fires grew to 12 square miles (31 square kilometers), traversing a mountain range and heading south toward coastal Goleta.
There was minimal containment and flames shut down State Route 154, which is expected to remain closed for days. At least 20 structures burned, but officials didn't say if they were homes.
TRENDING: Doctors using exotic "wood" to treat cancer patients [sponsored]
Sarah Gustafson, who moved from Washington to California seven months ago, was out running errands when she saw the pillar of smoke rising near her home. She rushed to retrieve her six cats and then spent the night at a Red Cross shelter.
"It was terrifying," she told the Los Angeles Times. "The sky was orange and black, you could see flames up on the ridge."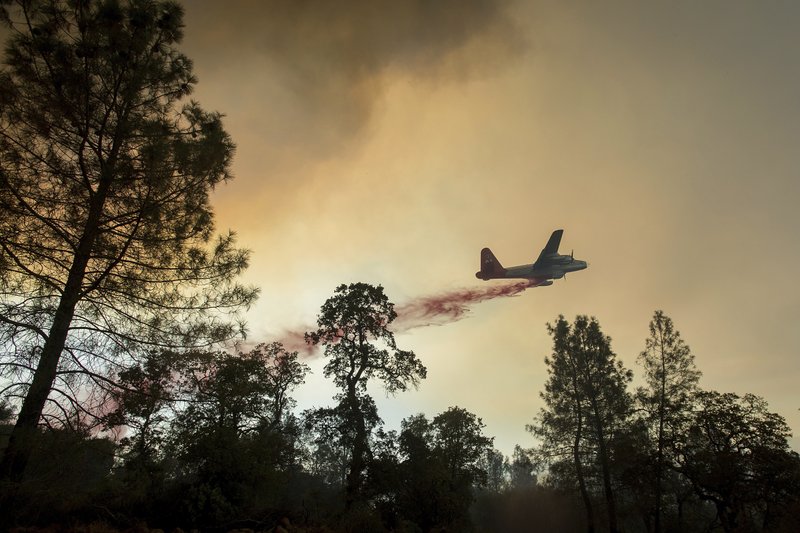 About 90 children and 50 counselors were stuck Saturday at the Circle V Ranch and had to take shelter until they could be safely evacuated. Buildings have burned but officials weren't yet sure if they were homes.
Crews were also using an air attack against another blaze about 50 miles north that exploded in size to 37.5 square miles (97 square kilometers). About 200 rural homes east of Santa Maria were evacuated after the fire broke out Saturday and was fed by dry gusts.
REVEALED: The untold story of ancient Rome [sponsored]
Some of the firefighters working to contain that blaze were sent to nearby San Luis Obispo county when a fire broke out Sunday and threatened numerous structures near the town of Santa Margarita. Officials said the fire burned at least 200 acres.
ELSEWHERE IN THE WEST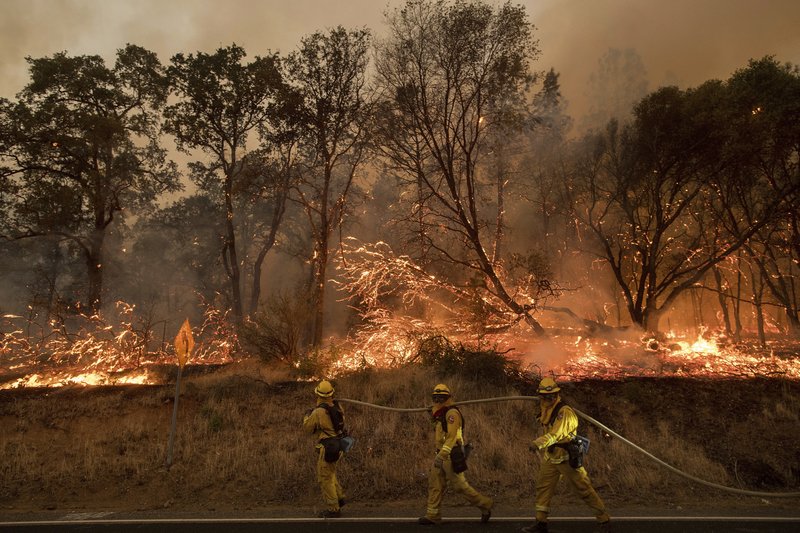 Firefighters have been able to build containment lines around about half the wildfire that forced the evacuation of hundreds of people near Breckenridge, Colorado. The fire has not spread since it broke out Wednesday and was still less than a square mile (about one-third square kilometer) Sunday.
In rural Arizona, fire officials say three homes were among 10 buildings that were burned. The wildfire there has led to the evacuation of the entire town of Dudleyville, about 100 miles (160 kilometers) southeast of Phoenix.
A wildfire burning in near Summer Lake in south-central Oregon has destroyed a hunting cabin and an outbuilding.
Sponsored: Secret to Curing Chronic Pain Is In…
And in Nevada, fire officials have ordered evacuations for a wildfire that is near the same area where another blaze has already burned for days.
BRITISH COLUMBIA
Firefighters were contending with more than 200 wildfires burning in British Columbia that had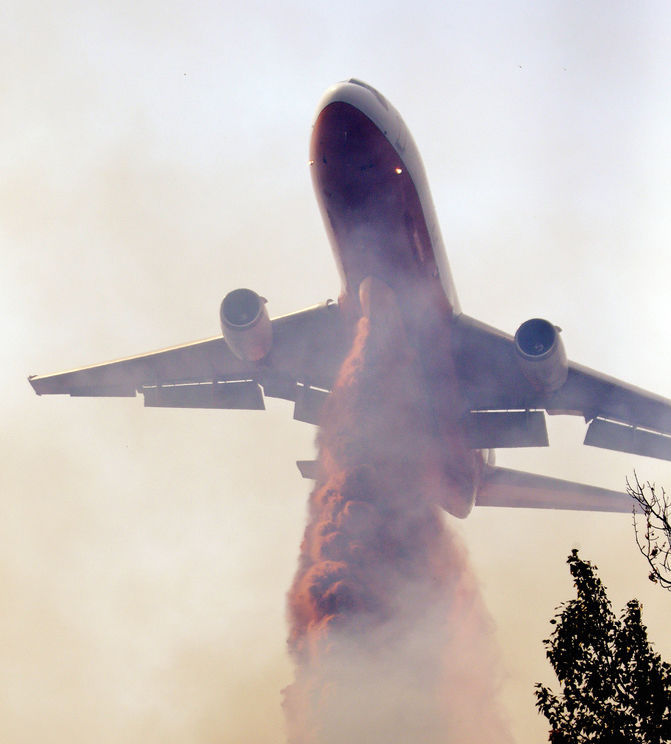 destroyed dozens of buildings, including several homes and two airport hangars. The three biggest fires, which ranged in size from 5 to 8 square miles (14 to 20 square kilometers), had forced thousands of people to flee.
"We are just, in many ways, at the beginning of the worst part of the fire season and we watch the weather, we watch the wind, and we pray for rain," outgoing Premier Christy Clark told reporters in Kamloops.
Rob Schweizer, manager of the Kamloops Fire Centre, said it had been an unprecedented 24 hours.
"We probably haven't seen this sort of activity that involves so many residences and people in the history of the province of B.C.," he said.
The Associated Press contributed to this article.