It never ends.
Even in billionaire pedophile Jeffrey Epstein's death, the names of some of the most powerful celebrities on the planet continue to roll out from behind closed doors.
As Ghislaine Maxwell awaits trial, four more prominent names were added to the list of people connected to his so-called "orgy island" and alleged sex trafficking ring.
QUIZ: Which Alcohol Is Better For Your Health? [Sponsored]
Supermodels Naomi Campbell and Heidi Klum, former presidential candidate Al Gore, and "The Simpson's" brainchild Matt Groening have all been named.
The names were unsealed in court documents, where Epstein victim Virginia Roberts allegedly seen them all flying on the infamous "Lolita Express" — Epstein's private jet.
Naomi Campbell, Heidi Klum, Matt Groening, Al Gore, Bill Clinton, orgies with minors.

So no one is gonna talk about this? #EpsteinFiles #HollywoodPedos pic.twitter.com/7gruG0j8ND

— Femme???????? (@RealBasedMAGA) July 31, 2020
120/75 Blood Pressure Starting in 8 Hours [Sponsored]
The official testimony, highlighted below —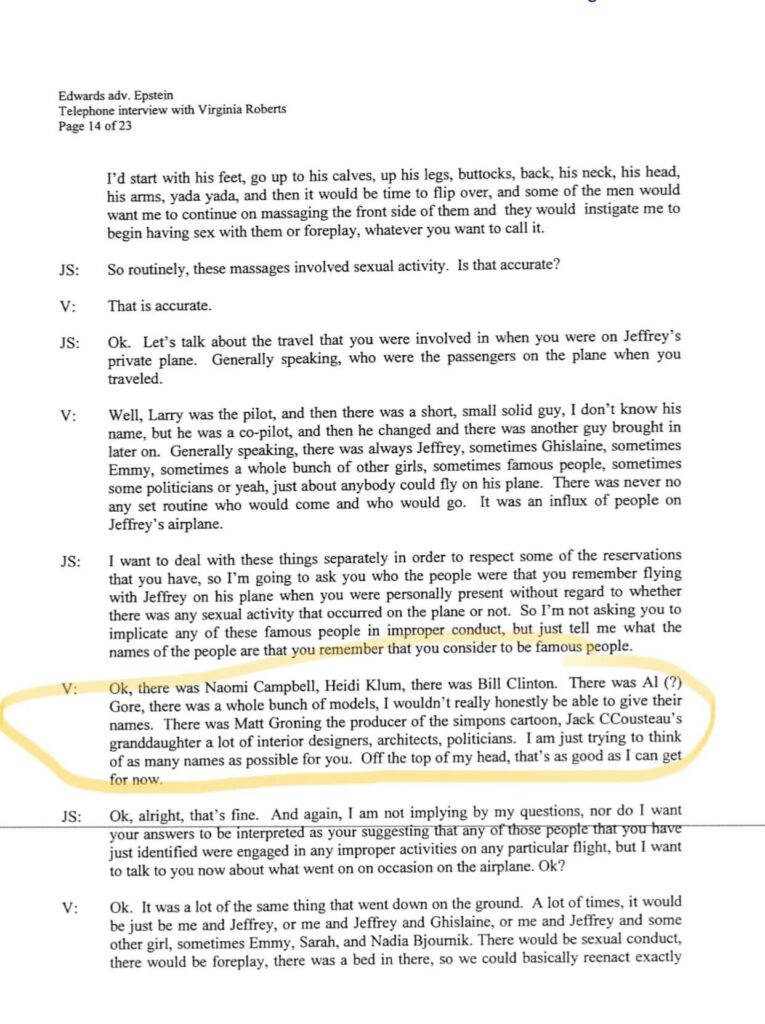 This Food Grows Cancerous Tumors -Do Not Eat It [Sponsored]
It would seem like the most recent names are only the tip of the iceberg. Conservative commentator Wayne Dupree referred to Epstein's sex trafficking operation as a global criminal "cabal."
If Roberts is telling the truth, it seems as though we're in for more revelations.
As of now, those recently named in testimony such as Klum and Campbell, their exact involvement and whether or not they participated in any sexual delinquency is unclear.
But the American people are discovering enough to know that big names are involved.
This means Maxwell, currently holed up in Brooklyn, New York, could potentially implicate a lot of politicians, entertainers, and athletes.
Best Fruit For Fat Loss [Sponsored]
If she lives to the trial, that is…
The Horn editorial team