FBI agents in Baltimore are working to identify a woman whose dismembered body was found over the weekend at a park right next to the Camp David presidential retreat.
Authorities on Wednesday said they responded to the national park on Saturday after a portion of a woman's body was discovered by hikers in Catoctin Mountain Park in Thurmont, The Frederick News-Post reported.
Over 60? Tired? Set An Alarm And Do This At 9 AM [sponsored]
FBI spokeswoman Joy Jiras said the hikers discovered a separated foot, still inside a shoe, in a remote area well off any established paths. Jiras said most of the rest of the body was located less than 100 yards away, though another foot and hand were still missing as of Wednesday.
The FBI said the woman had long, dark hair with braids, and was wearing a black tracksuit, wrist guard, and red-colored Nike shoes.
She was also found with a Puma handbag and a set of keys, containing an El Salvador keychain, authorities said. They released the following picture of her belongings in the hopes that someone can identify the items, which The Horn News has posted below.
"She was a child of someone, per perhaps a wife or a mom. So, it's distressing," park visitor James McDairmant III told CBS Baltimore.
"It's sad. It's disheartening," FBI Supervisory Special Agent Richard Ruggieri told The Washington Post on Wednesday. "This person has a story to tell. First, we need to figure out who it is to tell the story."
According to Fox News, the body was a skeleton by the time it was found. Investigators said the level of decay meant the body had probably been there between one to six months. The nature of her clothing likely indicates warm weather when she died.
Revealed: The REAL source of age-related memory loss (not what you think) [sponsored]
The cause of the woman's death is still unknown and it's unclear how long the body was in that location, officials said. She could have been dismembered by wild animals.
However, reports say there are reasons to believe the death was related to foul play. One is that no car was reported abandoned in the area. And two, no one reported any missing hikers around the Camp David area in recent months.
Camp David has traditionally offered presidents a respite from Washington where they can shed their ties and relax with family. The compound in the Maryland mountains just 60 miles from the capital features everything from a bowling alley to an archery range.
It's been used by every president since Franklin Delano Roosevelt first went there in 1943 as a personal hideaway and has been the site of major diplomatic negotiations and policy discussions throughout history, according to Michael Giorgione, who served as commander of Camp David for Presidents Bill Clinton and George W. Bush and wrote the book "Inside Camp David."
With the exception of Donald Trump — he generally preferred his own private clubs — every president has used Camp David "for a personal getaway, an escape from the clamor and the noise and the likes of the White House, and really go to this exclusive mountain retreat. That's one purpose," Giorgione said.
The compound's history includes more than just games of golf and winter sledding. It's also played host to foreign dignitaries and has been a gathering place for diplomacy. Trump had planned to hold the recent G7 meeting at Camp David, but President Joe Biden moved it to Geneva, Switzerland instead.
Best Water To Drink In The AM [sponsored]
Giorgione says the camp's relaxed atmosphere lends itself to relationship-building.
"There's a certain feeling of going to camp as opposed to the White House, which is a little more formal, a little more stuffy if you'd say, and certain presidents find a much better connection at camp than they do at the White House," he said.
The National Park Service is helping the FBI with the investigation into the woman's body, and Camp David staff was notified of the situation. It is less than a mile from where the body was discovered.
"Candidly, at this point, we don't have anything to indicate any relevancy [to Camp David]," Ruggieri told CBS News.
The FBI released the following pictures and asked the public for help identifying Jane Doe.
Anyone with information on the woman or her death is urged to call the FBI's free tip line at 1-800-CALL-FBI (800-225-5324) or submit tips to their website, tips.fbi.gov.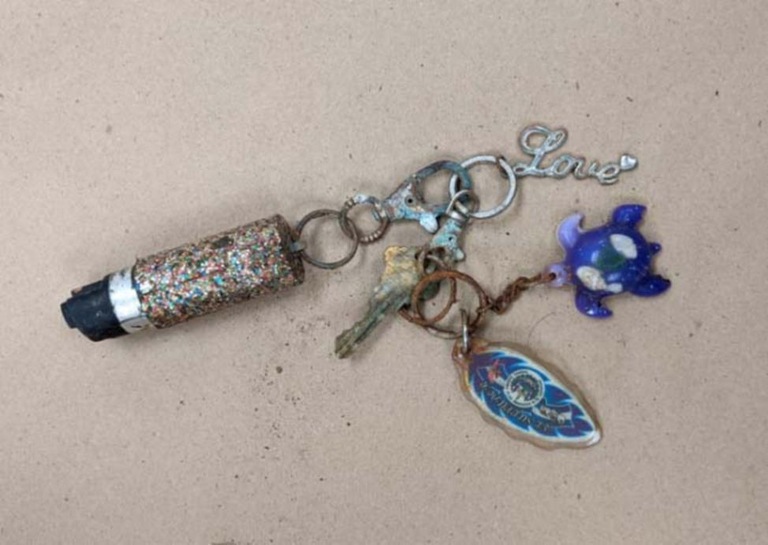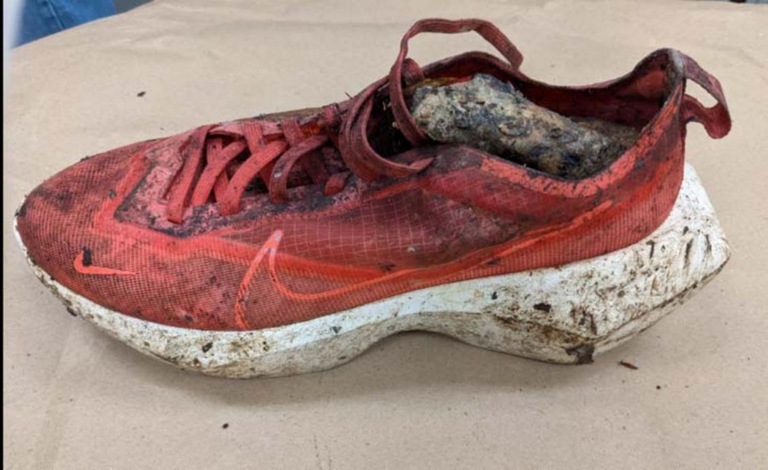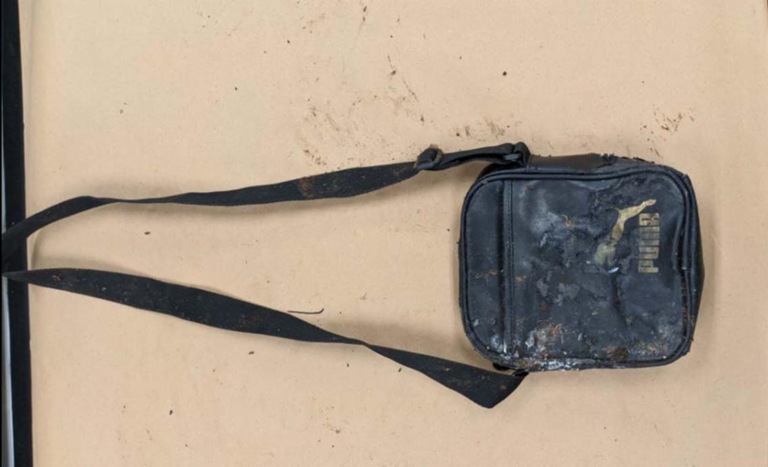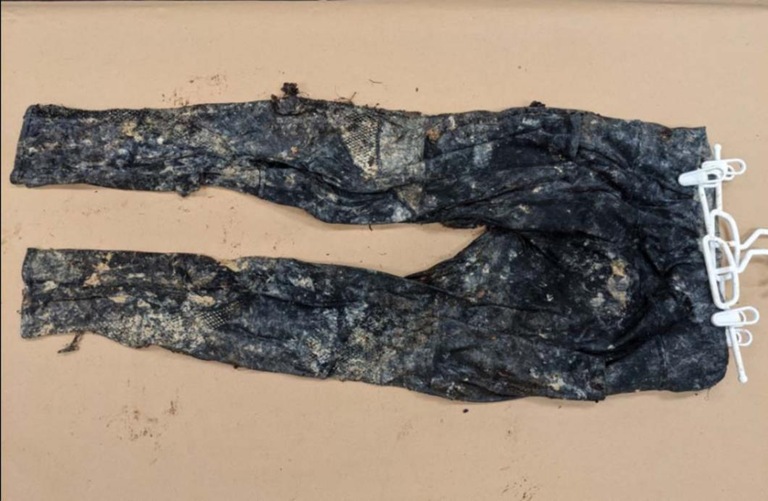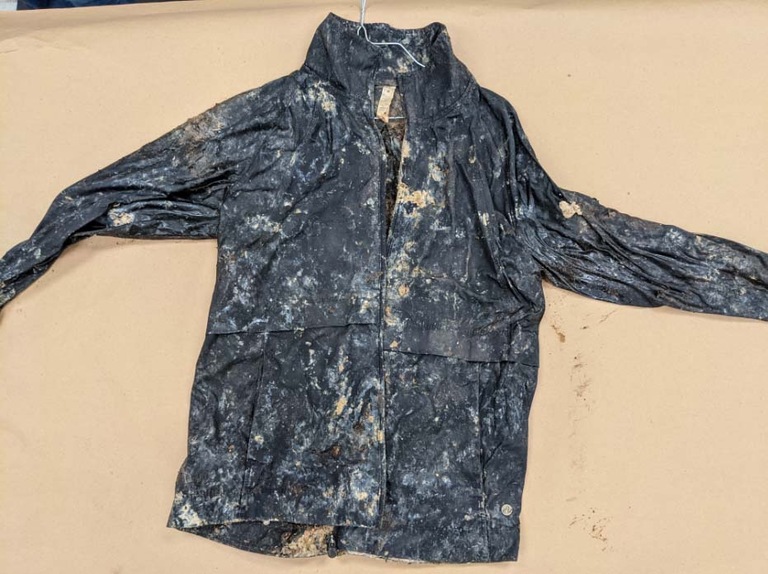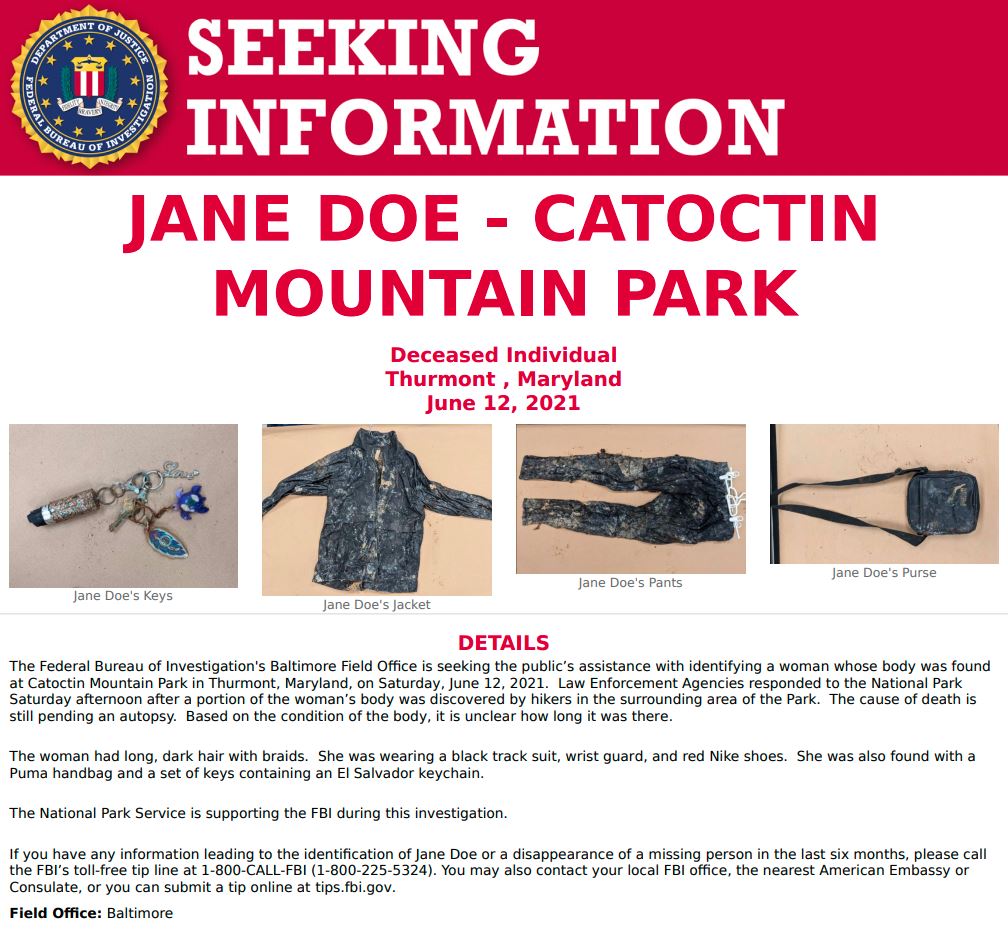 The Associated Press contributed to this article