Were the late Rep. Elijah Cumming's, D-M.D., last days on this Earth spent surrounded by friends and family — or by people that were using him?
Critics say they have found photos that she says imply Cummings was forced to work during his last hours.
Sponsored: Most Shocking Biblical Event of 2019
Or worse, that his good name was being used by ambitious Democratic staffers for their own purposes while he lay dying.
That's according to The Gateway Pundit's Cristina Laila, who shared the controversial photos of two subpoenas signed by Cummings just hours before he passed away on Wednesday.
A Democratic aide to the House Oversight Committee told CNN that staffers rushed the subpoenas to Baltimore to get Cummings' signature as he lay on his death bed in hospice.
The documents, related to a policy change that would allow illegal immigrants to remain in the U.S. if they have severe health issues, were very important to Cummings, one aide said.
Nobody In The U.S. Is Talking About This Artery Solution (try it) [sponsored]
"Chairman Cummings felt so strongly about the children, that he was going to fight until the end," the aide told CNN.
However, Laila is questioning if the signatures are forged — and she's not alone. Critics on social media also claim Cummings signatures don't match on the two subpoenas.
The photos, these critics say, imply that someone may have been using Cummings.
They say that, when compared to previous signatures on official House Oversight Committee documents, the signatures look very different.
The Gateway Pundit shared the following photos and questioned their validity.
Sponsored: Hillary collapsing in front of our eyes (shocking)
Take a look at the controversial pictures and decide for yourself.
Page one of the Oct. 16 subpoena —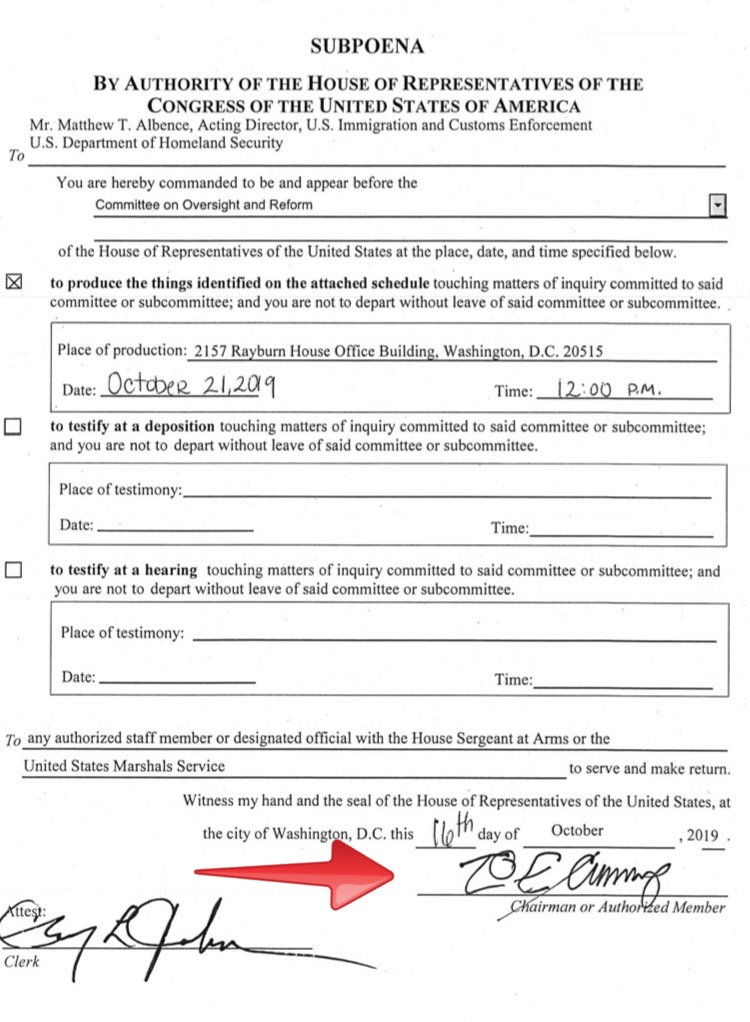 Page three of that same document —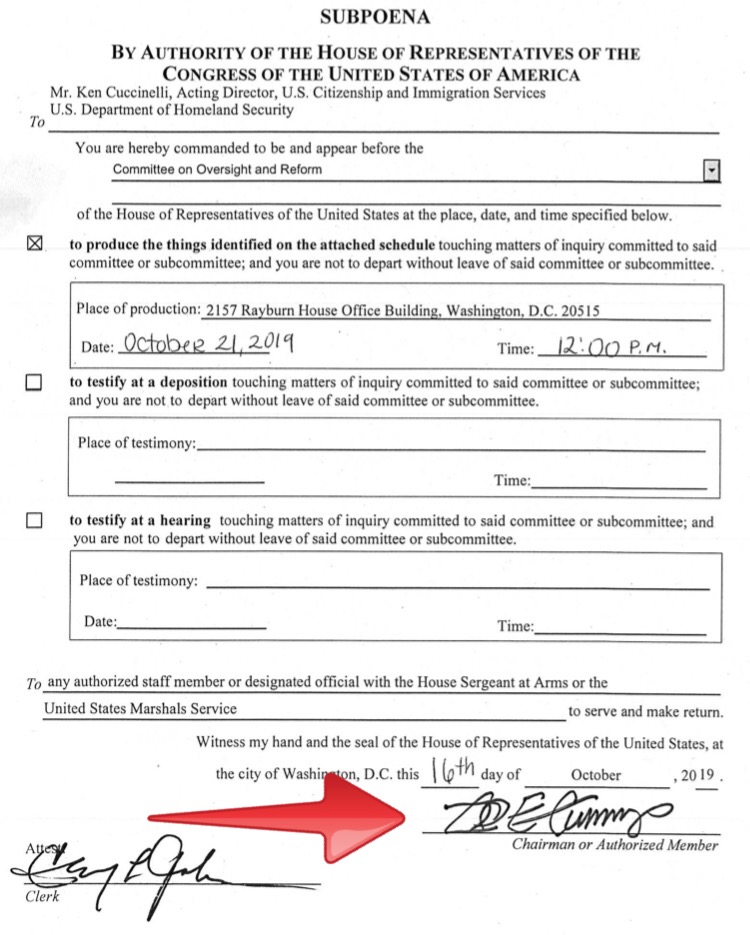 And for comparison, The Gateway Pundit shared a photocopy of Cummings signature on a Sep. 30 document —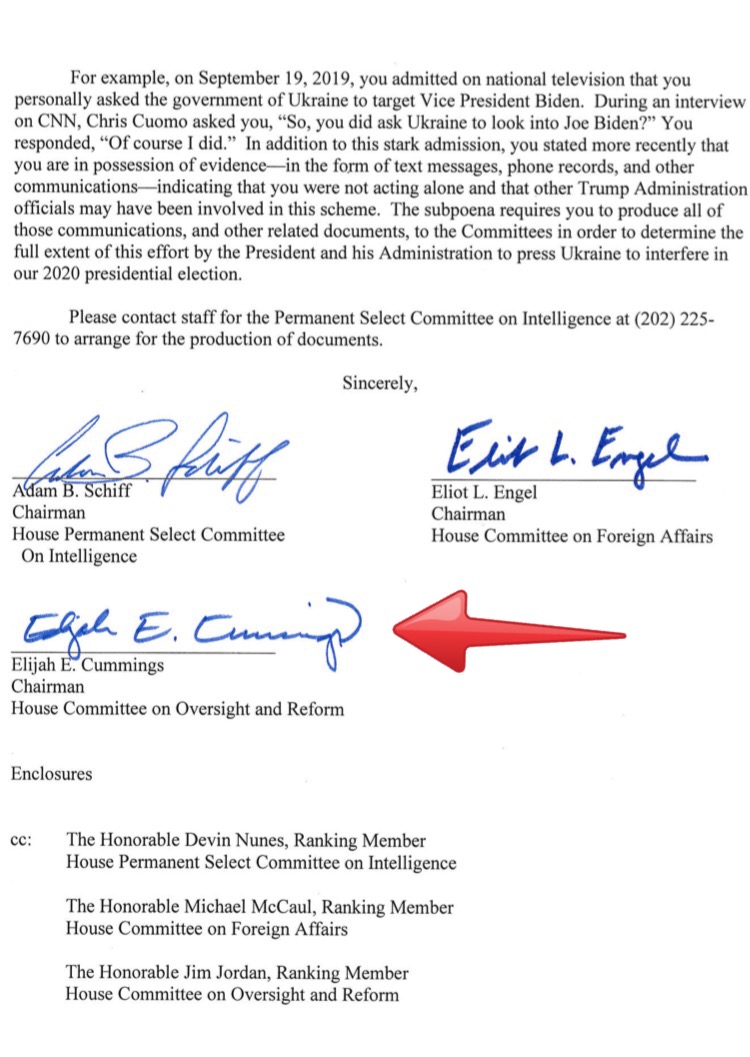 What are your thoughts?
Is this a baseless conspiracy theory?
[
Sponsored
]
Mystery molecule eliminates arthritis pain almost instantly
Or does the signature look forged?
Vote here —
Share your opinion on the signatures.
Vote here --