Donald Trump Jr. responded Tuesday to allegations of an illegal meeting with a Russian lawyer regarding by tweeting out his official statement, and the entire email correspondence he had with Rob Goldstone, who organized the meeting.
He is attempting to prove his dedication to honesty with the American people, and that he has nothing to hide regarding this meeting which the mainstream media has manipulated into a bombshell revelation.
Sponsored: New Viral Video #1 Cause of Snowflake Meltdowns
His official statement is below, followed by the email chain: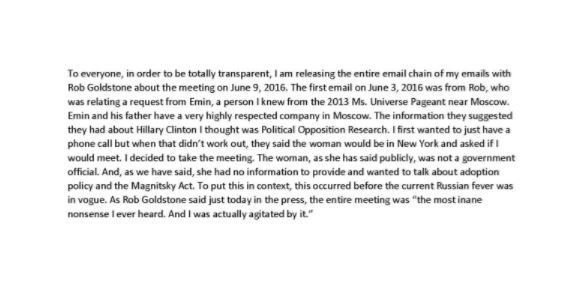 It reads:
"To everyone, in order to be totally transparent, I am releasing the entire email chain of my emails with Rob Goldstone about the meeting on June 9, 2016. The first email on June 3, 2016 was from Rob, who was relating a request from Emin, a person I knew from the 2013 Ms. Universe Pageant near Moscow. Emin and his father have a very highly respected company in Moscow. The information they suggested they had about Hillary Clinton I thought was Political Opposition Research. I first wanted to just have a phone call but when that didn't work out, they said the woman would be in New York and asked if I would meet. I decided to take the meeting. The woman, as she has said publicly, was not a government official. And, as we have said, she has no information to provide and wanted to talk about the adoption policy and the Magnitsky Act. To put this in context, this occurred before the current Russian fever was in vogue. As Rob Goldstone said just today in the press, the entire meeting was "the most insane nonsense I ever heard. And I was actually agitated by it."
Christian News: Mainstream networks refuse to cover THIS [sponsored]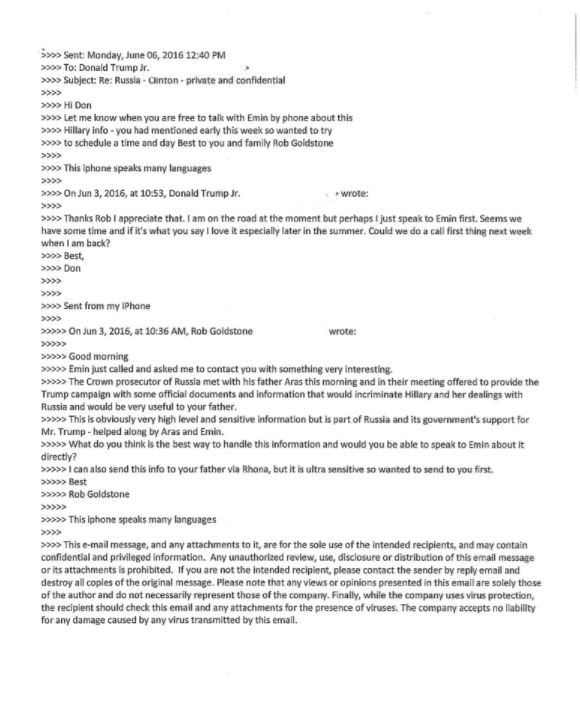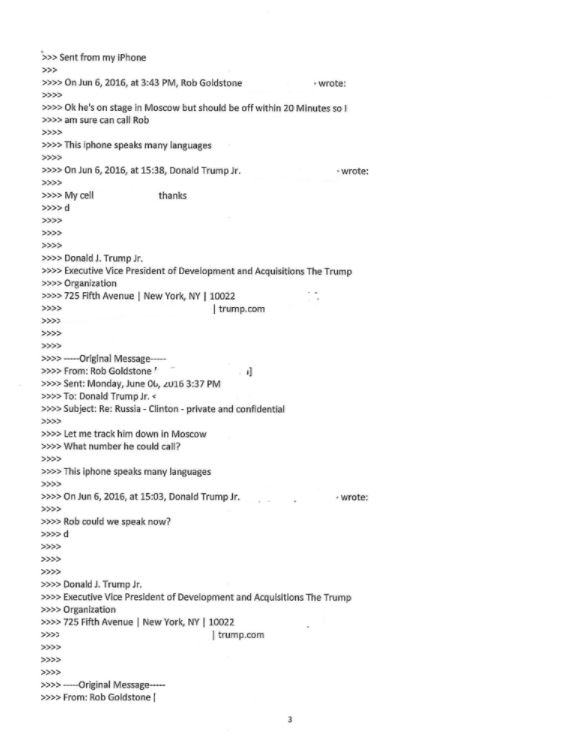 Sponsored: Pain Cure Found In THIS Tiny Town?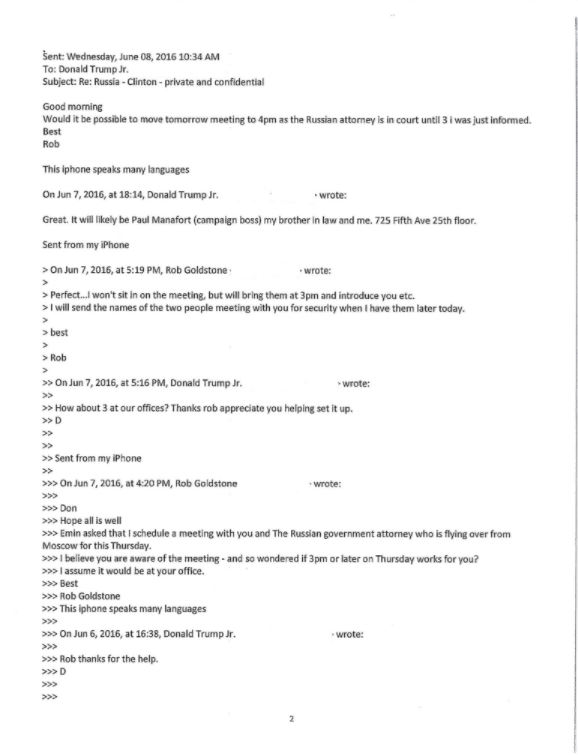 Sponsored: Pain Cure Found In THIS Tiny Town?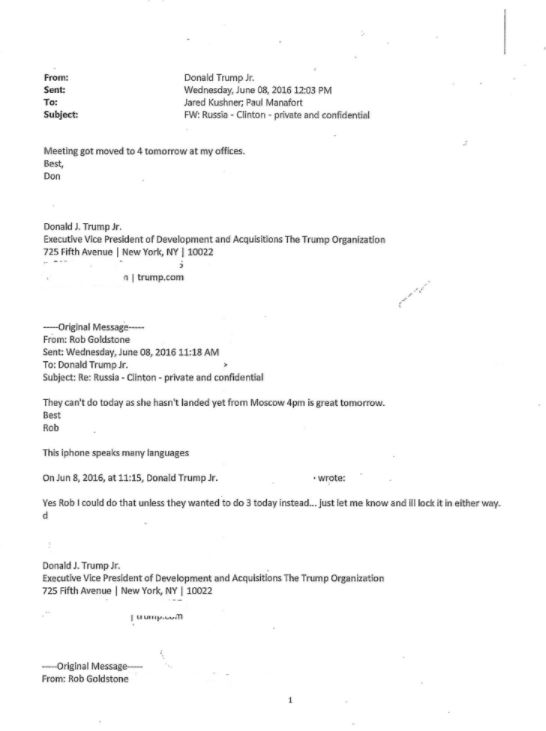 Weird image shows the location of a healing miracle [sponsored]
-The Horn editorial team