Former congressman Beto O'Rourke hit a new embarrassing low Tuesday with his confessional on "The View."
His words summed up the obvious: his campaign launch has been an utter failure from the beginning.
As he sat beside the rich co-hosts of the daytime TV talk show, he begged liberal voters to reconsider him.
It seems he's no longer looking to run against President Donald Trump in 2020 — no, O'Rourke is more interested in beating himself.
Sponsored: "Know-it all" scientists EMBARRASSED by Army vet
O'Rourke nodded as he was asked by co-host Meghan McCain: "Do you think you can get away with more because you're a man?"
He paused before answering, then dove in.
"You're right," he said. "There are things that I have been privileged to do in my life that others have not. I've had advantages that others cannot enjoy."
"I have my work cut out for me to be a better person," he said.
Essentially, he apologized for being Beto O'Rourke. What he probably doesn't know is that America isn't interested in his journey to become a better person. Electing the president is about a candidate who is ready right now.
But all O'Rourke seems ready for is atonement.
Sponsored: Obama's Hush Money Transactions Discovered
He rattled off the far-left talking points of identity politics, essentially asking for forgiveness: "Privilege," "discrimination," "suppression," etc…
Co-host McCain also asked O'Rourke if it was a bad idea for him to grace the cover of Vanity Fair…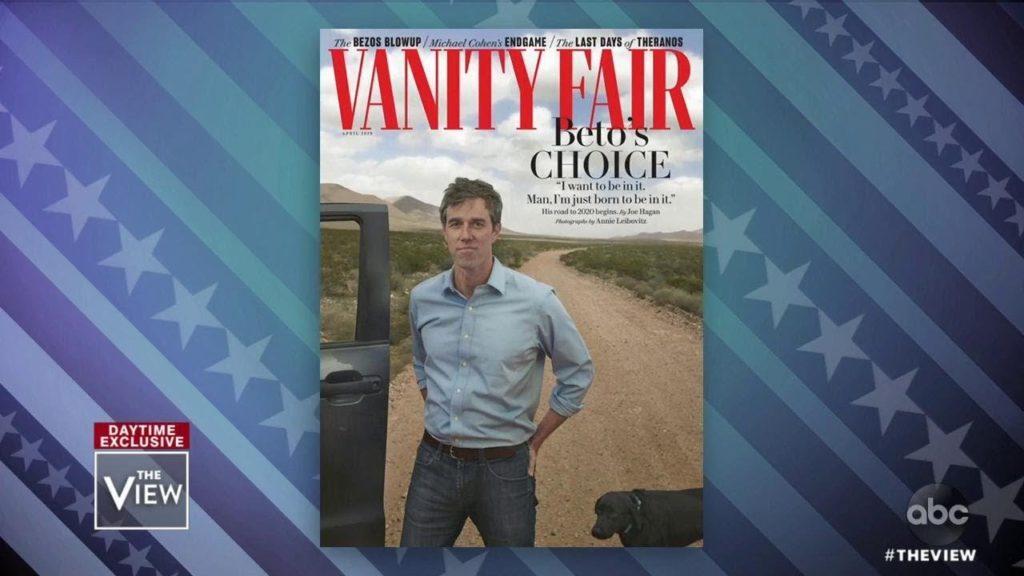 "It looks elitist?" Joy Behar, a multimillionaire, suggested.
"Yeah," O'Rourke said and nodded passively like a lapdog. "It reinforces that perception of privilege."
Sponsored: Wow! Scientists discover blood pressure-improving effects of 3 common foods
"That headline that says I was born to be in this, [to run for president] in the article is attempting to say that I felt my calling was in public service," O'Rourke said. "No one is born to be president of the United States of America — least of all me."
O'Rourke may be least of all what America needs! If he begged for forgiveness in front of a few daytime talk show hosts, what would he do if he was face to face with Russian President Vladmir Putin? North Korean leader Kim Jong Un?
Luckily America probably won't have to find out. A few months after O'Rourke graced the cover of Vanity Fair, the same magazine released a story about how much his campaign plummeted.
He's finding out that groveling to the far-left may get him some applause — but no votes.
Sponsored: Shrink your belly 5 full inches
You can watch the entire segment below:
Beto O'Rourke on criticisms of his 'Vanity Fair' "born to be in it" remark: "I was attempting to say that I felt my calling was in public service — no one is born to be President of the United States of America."

"I have a lot to learn, and I still am." https://t.co/f8u2wc159S pic.twitter.com/eQ5TKpXdAa

— The View (@TheView) May 14, 2019
The Horn editorial team