Alec Baldwin, an outspoken Hollywood liberal that regularly mocks President Donald Trump, thinks he knows what's best for America.
But it seems he can't even control himself. Baldwin's famous temper reared its ugly head yet again this week.
Sponsored: Handwritten text warned of "alt-left" rise… in 1934
The New York Post reported that Baldwin had an explosive meltdown in the streets of Manhattan, provoking a driver of a black SUV who had displeased him and demanding the driver to get out of his vehicle.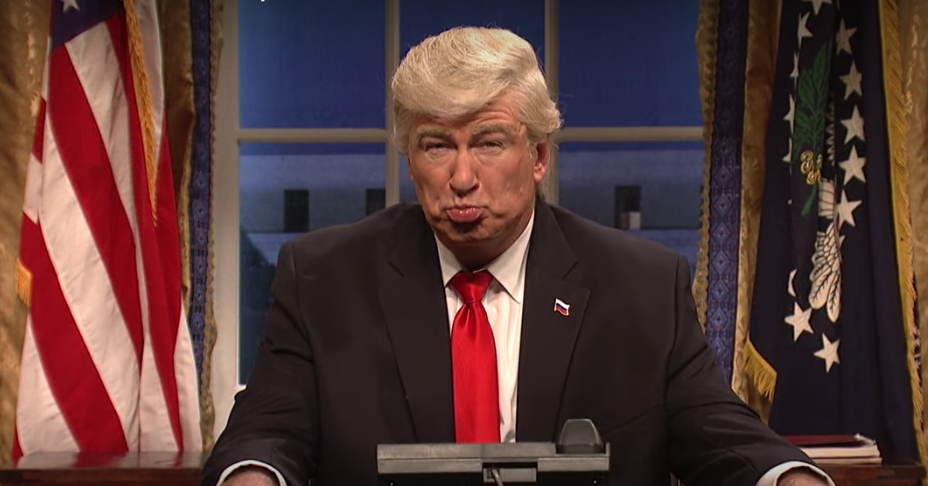 A pedestrian explained to Page Six that Baldwin was evidently getting angrier when the motorist refused to take the bait.
But, Baldwin was not done yet. He went on to verbally attack the driver and call him a "meatball" and proceeded to tell the motorist and the passenger to get out of the vehicle.
The pedestrian reported that Baldwin was progressively getting more infuriated and eventually took his phone out and began to videotape the motorist and passenger.
Hillary's New Book Has Democrats TERRIFIED [Sponsored]
The driver sped off once Alec began taping, but Baldwin managed to take a picture of their license plate and he threw his large soft drink on the street in a fit of rage, before stomping off in his aggressive manner.
This is not shocking behavior for the liberal actor. In 2011, Baldwin threw a temper tantrum on an airplane when he was asked to power down his device. In 2013, he pushed a Post photographer and threw him into the back of a car. In 2014, he was arrested for biking the wrong way down 5th Avenue.
In 2013, Baldwin also grabbed a female Post reporter and told her that he was going to "choke her to death". During the altercation he is said to have called the reporter, who is African-American, a racial epithet and other derogatory names. Baldwin also hit the headlines for attacking his then 11-year old daughter in 2011 for calling her a "rude, thoughtless little pig", adding "you don't have the brains or decency as a human being."
Still, Baldwin apparently thinks he knows what's best for America. He can be regularly seen bashing Trump in apperances on 'Saturday Night Live'. Pretty ironic that the liberal actor slams the President for alleged acts of racism and inappropriateness, but he cannot control his own temper.
3 signs the end is near… [Sponsored]
A representative for Alec Baldwin could not be reached for comment.
— The Horn editorial team