America promised it would never forget the horrific Islamic terror attack that claimed 3,000 innocent lives on Sep. 11, 2001.
Just 18 years later, New York City firefighters are making sure voters remember — and stuck it to far-left Rep. Ilhan Omar, D-Minn., who dismissed the terror attack as "some people did something" in March at a fundraiser for the highly controversial Council on American-Islamic Relations (CAIR).
CAIR has links to multiple Islamic terror groups, including the Muslim Brotherhood and Hamas.
23-year-old military study STUNS researchers [sponsored]
New York City Fire Department Memorial's Facebook page responded Wednesday with a powerful image of a destroyed firetruck from Ground Zero and a simple message.
"'Some people did something.' Yeah, they got in their rig, they drove to the towers, and they got killed trying to save others," the group's message read.
"Lest you forget."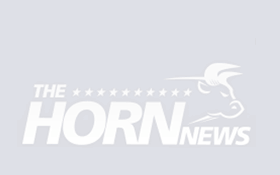 New York City firefighters weren't the only people bashing Omar on the 18th anniversary of the terror attacks.
Nicholar Haros, Jr. — the son of one of the victims of 9/11 — dug into Omar during the 18th annual anniversary ceremony at Ground Zero.
Sponsored: Biden quits!? 
Wearing a black T-shirt with the words, "Some people did something?" he singled out Omar and other far-left Democrats from "the Squad" after reading his mother's name at the memorial ceremony.
"Mom, we always miss you and love you very much," Haros said before ripped into Omar.
"'Some people did something,' said a freshman congresswoman from Minnesota," said Haros. "Today I am here to respond to you exactly who did what to whom."
The crowd cheered as Haros continued.
"Madam, objectively speaking, we know who and what was done," he said. "There is no uncertainty about that. Why your confusion? On that day, 19 Islamic terrorist members of al-Qaida killed over 3,000 people and caused billions of dollars of economic damage. Is that clear?"
"But as to whom? I was attacked, your relatives and friends were attacked, our constitutional freedoms were attacked, and our nation's founding on Judeo-Christian principles were attacked," he said.
Sponsored: Most Shocking Biblical Event of 2019
"That's what some people did," Haros continued. "We are here today, Congresswoman, to tell you and the Squad just who did what to whom. Show respect in honoring them, please."
"American patriotism in your position demands it."
You can watch the powerful moment here —