The Arizona Republic has shared eight photos of the prototypes of President Donald Trump's border wall created by six business that were awarded contracts by the U.S. Customs and Border Protection — and they're incredible.
The Oct. 26th deadline is fast approaching for workers in San Diego, when the prototypes will be reviewed.
The Arizona Republic reported that there are four of the prototypes are made of reinforced concrete, while the other four incorporate additional construction materials.
TRENDING: the 1 simple movement to loose, limber joints [Sponsored]
Each company began designing and constructing the walls on Sept. 26 and were given a 30 day deadline.
As of Tuesday, The Arizona Republic reported that five of the wall designs had already been completed and were fenced off with caution tape, and another two prototypes were in various stages of construction.
The border wall designs stand at 30 feet high, nearly twice the height of the secondary metal-mesh fence.
Officials have suggested that the height of the walls is intended to make a statement and let would-be illegal immigrants know: Stay away.
Sponsored: Chronic pain? Dr. Josh Levitt reveals the non-surgical CURE
"The 30 feet is very impressive," said Mario Villareal, the division chief for the San Diego Sector Border Patrol. "What we're trying to accomplish is by putting tactical infrastructure on the border, by having all-weather roads, by putting Border Patrol agents on the immediate border is the deterrence."
The Arizona Republic reported that after the construction is done on the prototypes, there will be tests and evaluations done to each of the eight walls. They shared the following photos —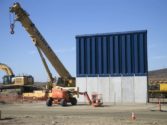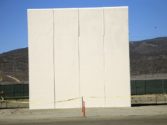 Worse than North Korea…? [Sponsored]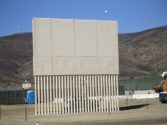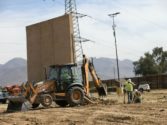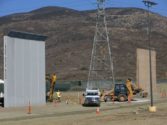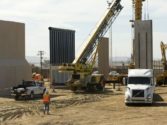 Sponsored: CNN Refuses to Release This Hillary Video